Mercedes W123, W124 Spare Parts Buyer's Guide Malaysia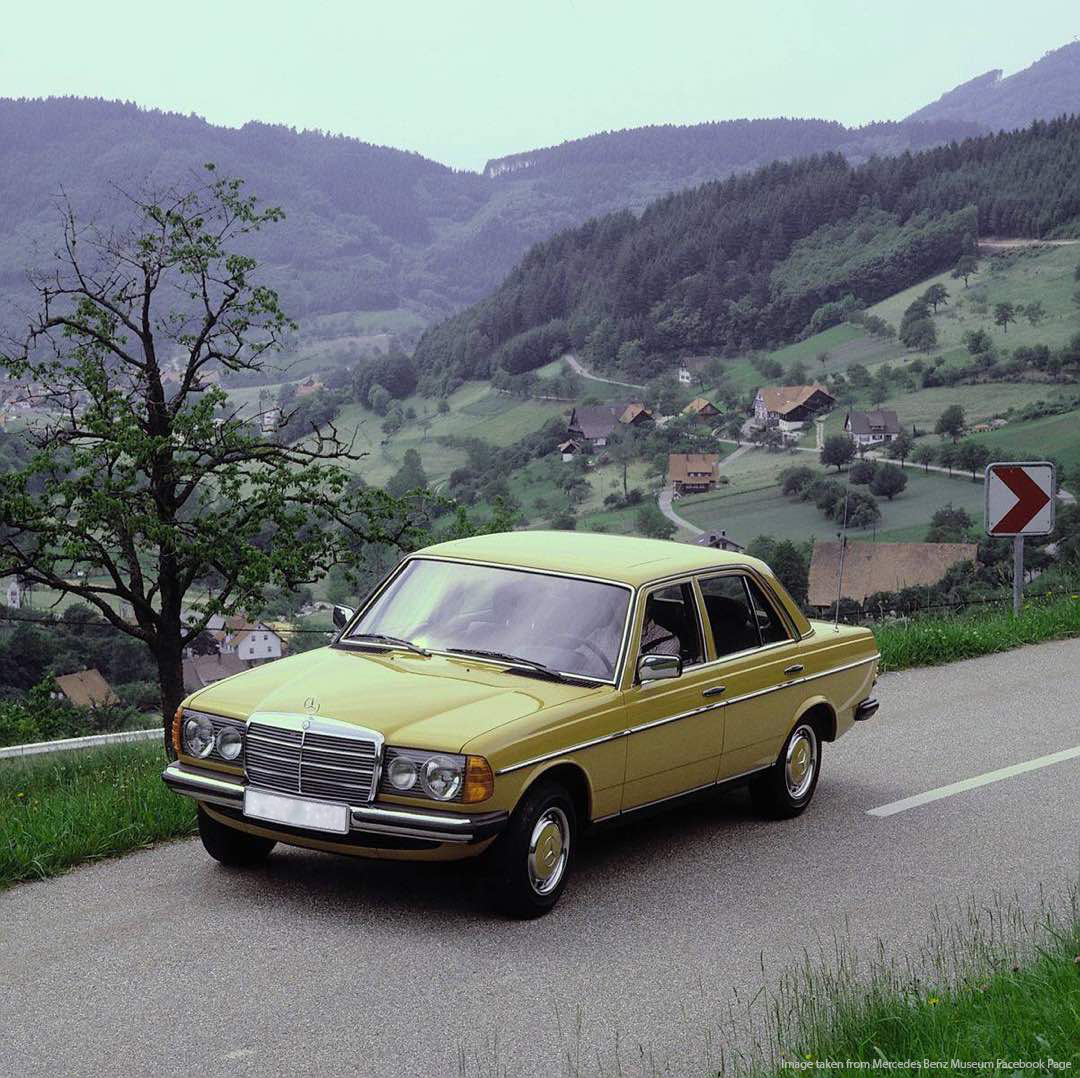 The brand "Mercedes-Benz" is often associated with words such as, "luxurious", "premium" and "outstanding quality". Today, this connotation still holds true. Many historians and automotive experts believe that the birth of the W123 and W124 range of Mercedes-Benz cars, also known as the E-class, contributed heavily to the automotive giant's success. In fact, the W123 range was deemed the most successful Mercedes, selling more than 2.7 million cars before its successor, the W124, was introduced in 1985. At that time, the W123 Mercedes-Benz car was a big hit among the people as there were plenty of choices when it came to body styles and propulsion. Car buyers can choose from the standard 4-door sedan, 2-door coupé, 5-door estate and 4-door limousine. Furthermore, in terms of engine, there was a choice of fitting the car with either the four or six-cylinder petrol engines, and the four or five-cylinder diesel motors. It was also a symbol of German reliability as the cars were manufactured with exceptional build quality and engineering excellence. The W123 range was indeed "engineered like no other car in the world".

You might ask, "Why such a successful car model needs a successor then?". Well, Mercedes-Benz felt that it was a need to improve the amazing W123, as it was getting a bit out-of-date when compared to other similar-era automobiles. Despite that, the W123 refused to go. Fans created a community upon it and it became a symbol of the late 1970s. Remarkably today, you can still spot the classic, yet timeless W123 and W124 Mercedes-Benz on the road. If you ever thought of getting a classic car, the W123 and W124 Mercedes-Benz is a great option. Some reconditioning works might be needed, so, it is equally important to deal with an authorised Mercedes W123 & W124 spare parts Malaysia dealer when getting quality parts for your classic ride. Here are a few tips on what to look out for when purchasing one of these legendary classic cars:
1. Engine
The engine is the heart of a vehicle. Thus, it makes sense to check the car engine before purchasing any second-hand vehicle. The W123 and W124 has many engine configurations. Each has its own array of parts to take note of. If you own a petrol version, one key part to check is the head gasket. The failure of the gasket does not affect the way the engine runs, as it is not usually a compression failure. Instead, engine oil typically finds its way into the coolant. You will also need to inspect the radiator and ensure that it is not blocked. Next, remove the oil fill cap on the valve cover and take a peek. If you notice foaming in the cap, it means the engine is not healthy, possibly due to excessive moisture in the engine from lack of use or a small head gasket leak. In addition, the engine should also be quiet and smoke-free. If there's smoke when applying the throttle after the over-run, it usually means that the valve stem seals are worn down and needs replacing. Always ensure that you drop by your nearest Mercedes W123 spare parts Malaysia and Mercedes W124 spare parts Malaysia dealers for genuine engine parts.

2. Bodywork
The bodywork for both W123 and W124 Mercedes-Benz is very durable and robust, so it should be fairly well protected from the elements. However, if you notice rust on your car's body, best to stick to original body panels as the non-genuine ones tend to be of poorer quality. You should also examine the battery panel as corrosion might form and affect the bulkhead as well. Bumpers can corrode badly from the inside out too, so be sure to inspect it carefully.

3. Gearbox
The W123 and W124 came with a four-speed gearbox, and users can choose either manual or automatic transmission. All these transmissions are incredibly long lasting, so if you notice any signs of the gear popping or jumping out, it is most likely due to poor car servicing, low or contaminated fluid, or worn synchronisers within the transmission itself. Genuine spare parts is the way to go, so be sure to drop by an authorised Mercedes W123 spare parts Malaysia and Mercedes W124 spare parts Malaysia dealer for this.

4. Interior
The W123 and W124 typically has five different trim finishes, namely, the MB Tex, velour, leather, half-cloth or full-cloth. Each of them comes in a variety of colours, so tracking down a matching interior for replacement can be quite challenging. Also, the top of the dashboards can crack from high heat, although it is uncommon. Aside from the trim finishes, both ranges have reliable interior kits. Most cars have central locking, which uses a vacuum-operated system and tend to be leak-prone. So, be sure to give this a thorough checking. The interiors should remain fairly quiet and free from rattles, apart from the usual leather or vinyl squeak.

In conclusion, when properly maintained, the Mercedes-Benz W123 and W124 range of cars is a joy to own. Its amazing build quality and stunning beauty is a testament that withstands the test of time. Be sure to do a quick Google check, or even ask around, to find out the most reliable authorised Mercedes W123 spare parts Malaysia and Mercedes W124 spare parts Malaysia dealers near you!