Malaysia's Leading Mercedes Parts Suppliers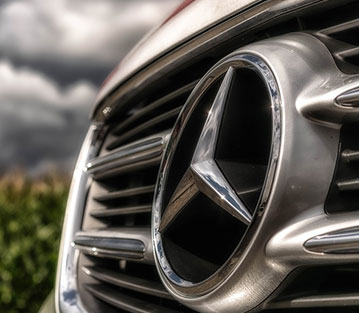 The automotive industry is one of the fastest growing industries in Malaysia. With a multitude of automobile brands and spare parts suppliers to choose from, how can you decide which offers the best value for your hard-earned money? This process becomes even more stressful if you own a luxury car as you want the finest parts to maintain its performance in the long run. Furthermore, each spare parts supplier has their own set of strengths and area of expertise. Researching on them is definitely a good place to start, but with so many available to choose from, it will take you ages to finally choose one to work with. Fret not as we've filtered out the some of the top Malaysia Mercedes parts suppliers available in the market today:
1. Rimbunan Kuasa Sdn Bhd
Rimbunan Kuasa Sdn Bhd is one of the longest-established authorised Mercedes-Benz parts supplier in Malaysia. Founded in 1991 in Petaling Jaya, Selangor, the company started off with the vision of being Malaysia's top luxury car parts supplier. With 27 years of experience under their belt, Rimbunan Kuasa Sdn Bhd has a large wealth of knowledge and background in genuine Mercedes-Benz spare parts and accessories trading. Aside from Mercedes-Benz, the company is also an authorised dealer for 26 other prestigious brands in the automotive aftermarket industry, such as BOSCH, Hella, SWAG Germany, and many others. To date, these Malaysia Mercedes parts suppliers has successfully established ten branches, one warehouse and two workshops across Malaysia, ensuring that obtaining genuine spare parts in Malaysia is within reach.
Throughout the years, Rimbunan Kuasa Sdn Bhd has earned its fair share of awards too. One of their recent achievements is the Sin Chew Business Excellence Awards (2016) – Retail Excellence Award. In Malaysia, this award is renowned by corporations and business people as it places high importance on strategic management practices. Hence, by obtaining this award, it proves that the company achieved excellence in all key business management areas.
Thus, obtaining the Sin Chew Business Excellence Awards award proves that the company achieved excellence in all key business management areas.

2. Suan Huat Auto Corporation Sdn Bhd
Another contender in the Malaysia Mercedes parts suppliers list is Suan Huat Auto Corporation Sdn Bhd. Founded in 2003 and focusing on trading auto spare parts as its core business, the company celebrates its 15th anniversary this year. They believe that honesty is the best policy and that putting customers first is the topmost priority. As of now, Suan Huat not only deals with genuine Mercedes-Benz spare parts trading, but they also expanded their business to include other car manufacturers, such as, BMW, AUDI, Volkswagen, Porsche and many others to keep up with market demand. The company has also successfully opened a warehouse and ten branches throughout Malaysia. In addition, Suan Huat Auto Corporation also partnered with 20 other automotive aftermarket brands. Among the brands they carry are Lemförder, SACHS, TRW, and many more. The company hopes to continue supporting their loyal customers by providing excellent services and quality spare parts.

3. Stuggart Parts Centre Sdn Bhd
Unlike the other two spare parts suppliers in the list, Stuggart Parts Centre Sdn Bhd started its business in 1989 in the automotive industry by supplying trucks, tractors and general car parts in Malaysia at a small scale. It is only until in 1994, when the founders of the company foresaw the potential market for continental passenger cars. Since then, they decided to be one of the many Malaysia Mercedes parts suppliers and began supplying genuine Mercedes-Benz replacement parts. Following their success, the company expanded their business by offering more spare parts from other famous car brands, such as BMW, MINI, Porsche, Volkswagen and AUDI. As of writing, they have also partnered with 13 other world-class automotive aftermarket manufacturers – Magneti Marelli, Standig, Pagid Racing, to name a few.
Aside from supplying spare parts to their customers, Stuggart Parts Centre also offers accessory upgrades for BMW and MINI line of vehicles. This special division is spearheaded by engineers from BMW Performance and John Cooper Works (JCW). Customers of the company can upgrade their BMW and MINI cars with these accessories to enhance not only the overall cosmetics of the car, but also the performance and stability of their ride. To date, the company can be found in two locations, namely their headquarters in Petaling Jaya and a branch in Kuala Lumpur. Fuelled by customer motivation, Stuggart Parts Centre aims to set up a one stop centre to provide customers with spare parts, services and systems (3S) in the near future.
With the amount of experience and success they have in the industry, it is no surprise why Rimbunan Kuasa Sdn Bhd, Suan Huat Auto Corporation and Stuggart Parts Centre made it to the top of our Malaysia Mercedes parts suppliers list. We hope that by narrowing the list to the above mentioned spare parts suppliers, you will be able to make a more informed choice and continue to support the industry by always choosing genuine spare parts for your ride.