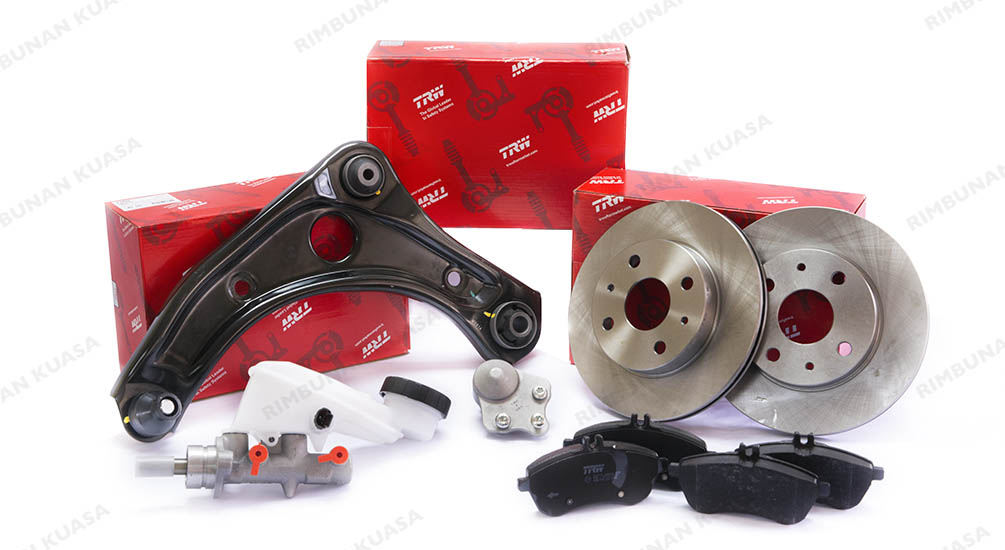 TRW Aftermarket Spare Parts In Malaysia
TRW Aftermarket, or more commonly known as TRW, is the leading provider of quality automotive safety products and solution for braking, steering and suspension. As part of the ZF Aftermarket portfolio, TRW offers various braking systems, steering and suspension parts, commercial vehicle components and service tools that are exceptional in both quality and design. 
TRW pride themselves in supporting numerous businesses with fail-safe, cost-effective technology, clear and logical fitting instructions. All TRW Aftermarket products are guaranteed to be of the highest quality as they are well-tested, in-house by certified TRW technicians and engineers.
Rimbunan Kuasa is a trustable distributor of TRW Aftermarket spare parts in Malaysia. From brake pads and brake discs to steering racks and shock absorbers, Rimbunan Kuasa distributes a wide range of TRW spare parts in Malaysia.
For more information about TRW, visit https://www.trwaftermarket.com
Enquire Now
.
Ask Us
We would love to hear from you! Kindly fill up the following form in order for us to serve you better. All your personal information will be kept confidential.