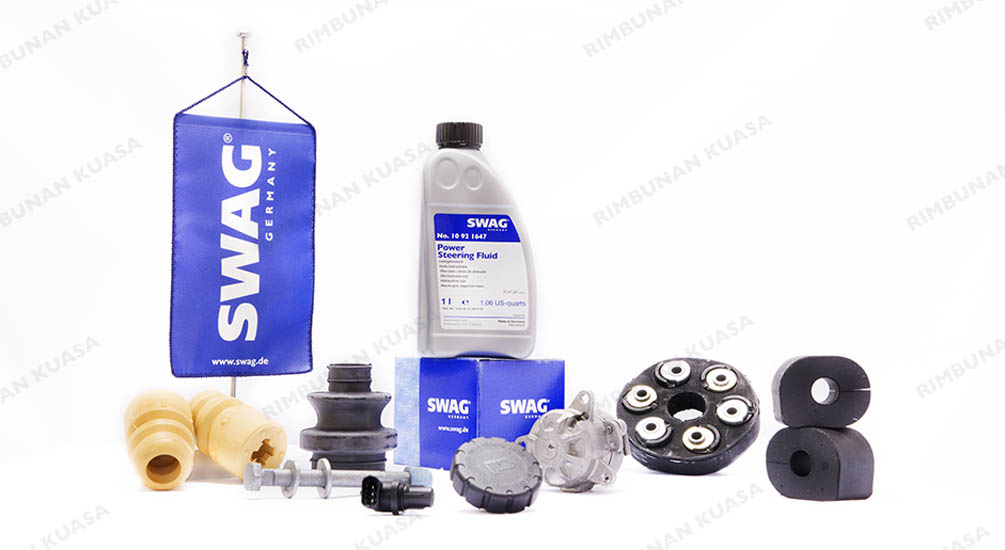 SWAG Auto Spare Parts Distributor in Malaysia
SWAG Germany or SWAG is an internationally renowned brand that offers a wide range of high-quality spare parts for most European, German and Asian cars, makes and models. With more than 25,000 original equipment quality auto spare parts to its name, SWAG is one of the leaders in the independent aftermarket industry.
Established in the year 1954, SWAG has cemented its reputation as a trusted aftermarket auto spare parts supplier and earned the confidence of its customers and distributors. All its parts are subject to strict quality tests, beyond the specifications set by the auto manufacturers. The clear technical information provided also makes the installation of the spare parts easy.
In Malaysia, Rimbunan Kuasa is the leading distributor of genuine SWAG auto spare parts. From steering & suspension to engine components, we have a full-range of SWAG spare parts whenever you need them.
To know more about SWAG Germany, visit https://www.swag.de/
Enquire Now
.
Ask Us
We would love to hear from you! Kindly fill up the following form in order for us to serve you better. All your personal information will be kept confidential.