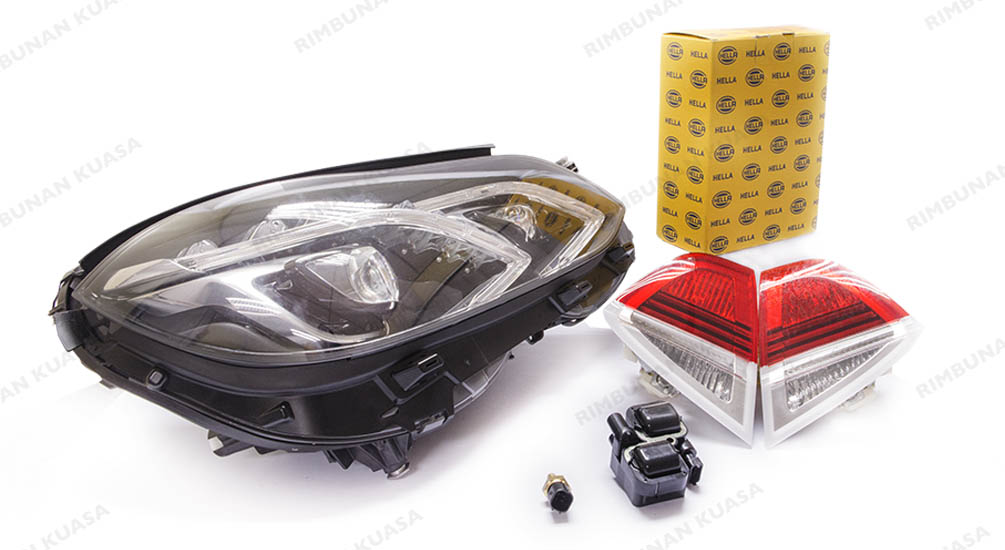 Genuine Hella Spotlight Distributor In Malaysia
Boasting over 100 years of experience, HELLA Group is a multinational, family-owned company that has a rich history in the German automotive industry. HELLA Group is well-known for their expertise in developing and manufacturing lighting technology and electronic components for the automotive industry. 
Today, their business operations are divided into three main segments, namely the automotive, aftermarket and special application segments. With a wide business portfolio and a strong involvement within the industry, it is no surprise that HELLA is one of the world's top 40 automotive suppliers and ranks among the 100 largest German industrial companies.
In Malaysia, Rimbunan Kuasa is a leading supplier of HELLA's various products including the HELLA Spotlight. Featuring new cutting-edge design and high-power LED, HELLA spotlight creates optimal beam distance and spread, creating a driving experience like no other. The HELLA spotlight is perfect for all 4x4s, SUVs, trucks and off-road vehicles.  
For more information on HELLA products,visit https://www.hella.com.
Enquire Now
.
Ask Us
We would love to hear from you! Kindly fill up the following form in order for us to serve you better. All your personal information will be kept confidential.