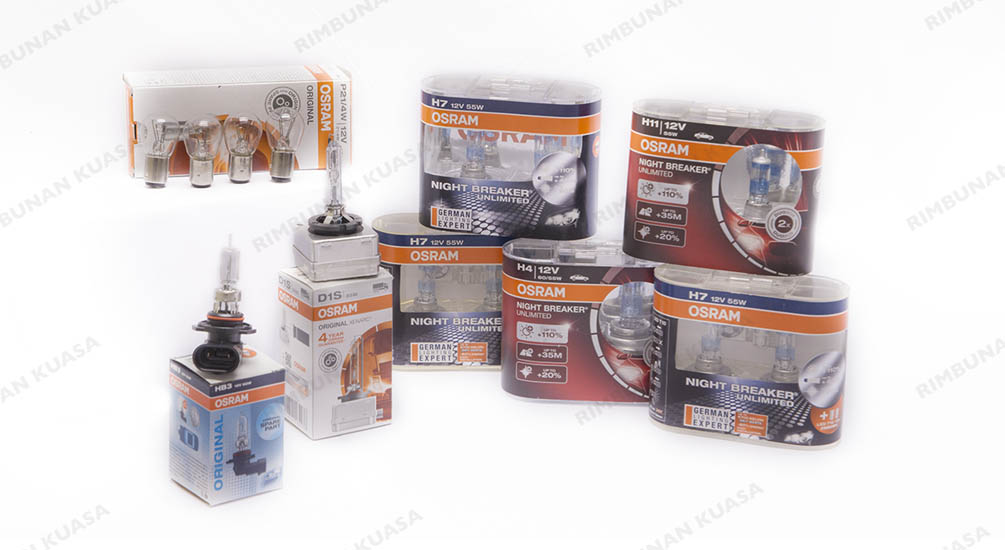 Notable Bosch Spare Parts Supplier In Malaysia
The German company OSRAM has been reinventing light for more than 110 years. "Passionate about intelligent light", today, OSRAM is one of the leading lighting manufacturers in the world. By providing lighting solutions for various sectors including automotive and speciality lighting, OSRAM's technological advancements in this industry continues to provide mankind with sustainable and the finest lighting solutions.
OSRAM car bulbs cover the full range of automotive lighting. Famous for high quality and reliability of its products, car light bulbs from OSRAM are used by many automotive manufacturers worldwide. In short, OSRAM allows vehicles to be equipped with high performance and stylish automotive lighting for all situations.
Rimbunan Kuasa is one of OSRAM's automotive bulbs distributors in Malaysia. As a leading light manufacturer, its car light bulbs improve efficiency on the road and provides your ride with a sense of style. From LED to Xenon lamps, you can be sure that your OSRAM car bulbs are authentic and of the highest grade.
For more details about the brand, visit https://www.osram.com
Enquire Now
.
Ask Us
We would love to hear from you! Kindly fill up the following form in order for us to serve you better. All your personal information will be kept confidential.