Top Mercedes-Benz Accessories Shops Malaysia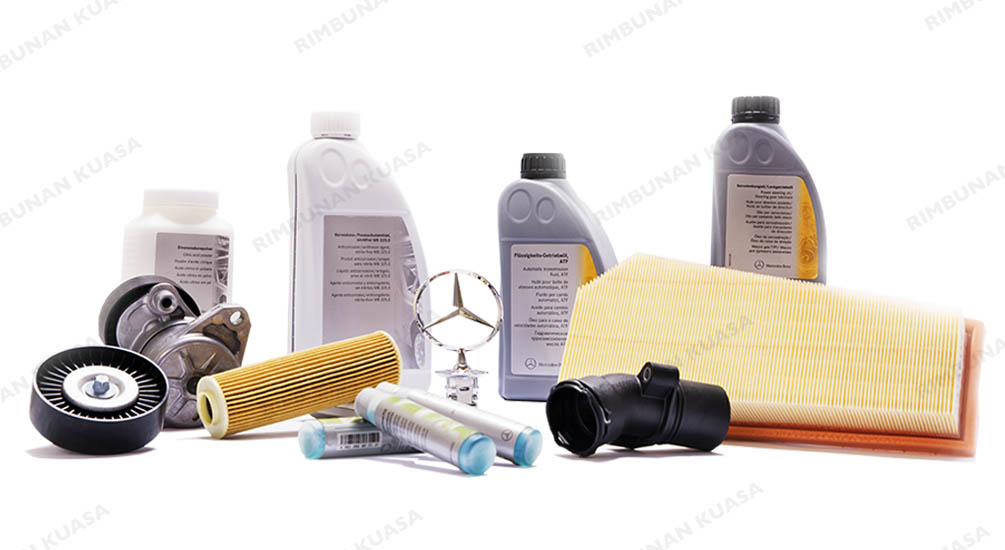 Do you remember that feeling when you purchased your very first car? Regardless of whether you brought a brand new car or a second-hand car, something locally made car or even a high-end continental car, chances are, it was an exhilarating and unforgettable feeling. You look forward to peel (or even rip off) the plastic wrapping covering the car seats, smell the "new car smell", and drive around town with your brand new car. I am sure that you felt a sense of achievement, or even a sense of freedom. You want to make your car your very own. That's where car accessories come in.

There are many reasons as to why people accessorise their car. Most of us would want accessories that prioritises our safety. That includes accessories like air bags, Antilock Braking Systems (ABS), reverse parking sensors or cameras, life hammers, car emergency kits, first aid kits and many more. Some would use car accessories to improve their vehicle's overall performance. They would install after-market accessories such as, windshield treatments, better performance wiper blades, and suspension accessories. Others would accessorise their rides to represent what they believe in. These group of car owners will have customised body kits for their cars, installed interior lighting, high performance stereo speakers, and many others. With technology becoming more and more advanced each passing day, the list of available types of car accessories goes on. Thus, it makes total sense for spare parts dealers to also offer accessories to customers. If you own a Mercedes-Benz and you are thinking of accessorising your ride, here are the top three Mercedes Benz accessories shop Malaysia.
1. Rimbunan Kuasa Sdn Bhd
Founded in 1991 in Petaling Jaya, Selangor, Rimbunan Kuasa Sdn Bhd is one of the most experienced authorised Mercedes-Benz parts supplier in Malaysia. It all began with a humble dream to become Malaysia's top luxury car parts supplier. Being at the forefront of the industry, the company's large wealth of knowledge and background in genuine Mercedes-Benz spare parts and accessories trading successfully earned them the title of "Authorised Mercedes-Benz spare parts dealer". Following their success, the company expanded their business by partnering with 26 other prestigious brands in the automotive aftermarket industry. To date, Rimbunan Kuasa has set up ten branches, one warehouse and two workshops across Malaysia, ensuring that obtaining genuine spare parts in Malaysia is within reach. As an Authorised Mercedes-Benz dealer, Rimbunan Kuasa Sdn Bhd has one added advantage over most of its competitors. The company exclusively provides official Mercedes-Benz merchandise and accessories to its customers. In other words, you can confidently shop for the latest Mercedes-Benz Collection as well as other merchandise and accessories bearing the three-pointed star logo through Rimbunan Kuasa as the products offered are 100% genuine. This Mercedes Benz accessories shop Malaysia earned its fair share of awards as well, one of which was the Sin Chew Business Excellence Awards – Retail Excellence Award in 2016. Obtaining this award further proves that Rimbunan Kuasa Sdn Bhd achieved excellence in all key business management areas.

2. Hap Seng Star Sdn Bhd
Hap Seng Star Sdn Bhd is a subsidiary of Hap Seng Auto Sdn Bhd, which was incorporated in 1969 in Sabah. This company is also one of the few authorised dealers for Mercedes-Benz that deals with vehicles like buses, general-purpose trucks, logging trucks, passenger vehicles and spare parts. Hap Seng Star expanded their business to Peninsular Malaysia in 2004, and in 2010, the company took over Hap Seng Auto Sdn Bhd's role as the sole authorised dealer of Mercedes-Benz in East Malaysia. Since then, this Mercedes Benz accessories shop Malaysia represents the brand through 10 Mercedes-Benz Autohaus (German for "House of Automobiles") across Malaysia. Two of their branches were even awarded for its ultra-modern showrooms and state-of-the-art facilities, which reflects the brand's passion for quality. The Autohaus in Kuala Lumpur was awarded the FIABCI Malaysia Property Award in the Specialized Project Category (2008), while the branch in Bandar Kinrara, Puchong was presented with two awards, namely, the FIABCI Malaysia Property Awards for Industrial Development (2008) and the PAM 2009 Award. All in all, these achievements further demonstrate the enduring passion that Hap Seng Star Sdn Bhd has for the brand and the automotive industry.

3. Auto Commerz Sdn Bhd
Another Mercedes Benz accessories shop Malaysia offering top quality accessories is Auto Commerz Sdn Bhd. As of writing, Auto Commerz Sdn Bhd is one of the newest authorised dealer partner for Mercedes-Benz in Malaysia. Part of the large conglomerate known as Swire Group, which also distributes Mercedes-Benz vehicles in Taiwan, Auto Commerz strives to deliver an one-of-a-kind individualised experience to their loyal Mercedes-Benz customers. They strongly believe in providing a more personalised approached in serving their customers, whether it be in sales or services. Auto Commerz's Mercedes-Benz Autohaus in Setapak, Kuala Lumpur was launched in September 2017. It is fully compliant with Mercedes-Benz Presentation System II (MPS II), the global Autohaus benchmark for customer experience. They also have a service centre in Kuala Lumpur that uses only Mercedes-Benz genuine parts and accessories, and is equipped with the latest Mercedes-Benz approved diagnostic tools and equipment.

Hopefully, by reading this article, you would have an idea on who to approach to make your Mercedes-Benz vehicle your very own. In short, always keep in mind that genuine Mercedes-Benz accessories are made available by authorised Mercedes-Benz dealers. Rimbunan Kuasa Sdn Bhd, Hap Seng Star, Sdn Bhd and Auto Commerz Sdn Bhd are some of the many Mercedes Benz accessories shop Malaysia. Just be sure to stick to genuine and original Mercedes-Benz accessories, and you are good to go!